Robyn Hilton

Real Name: Robyn Hilton
A.k.a:
Submitted by: Bob Sacamano
Posted Date: 2007-11-07
Last Modified: 2019-12-12
Robyn Hilton is an American actress and model, probably best known for her small supporting role in Mel Brooks' 1974 comedy film Blazing Saddles.
Robyn Hilton was born in Twin Falls, Iowa, in 1940. In her twenties she spent several years posing nude for men's publications, and also began starring in short topless loops and Nudie Cutie films. Eventually she met Mitch Orenstien, owner and CEO of adult magazine publisher M.O.R.E. Publications.
Orenstien devoted pages to her in every publication he had. Hilton began an affair with Mitch Orenstien in the mid 1960's, shortly after their first photoshoot.
In 1971 Orenstien He started a small, independent film company, M.O.R.E. Films, in 1971. By the end of 1972, he was cranking out single-reel loops and nudie cutie films. Robyn however preferred to stay on the legitimate side of acting.
Her big break came in 1974, when Mel Brooks cast her in his hit comedy Blazing Saddles. She played Miss Stein, secretary to the incompetent Gov. William J. LePetomaine.
She was also featured in Playboy twice that year, fully clothed both times.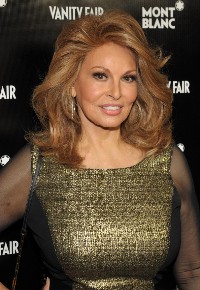 What happened to:
After Blazing Saddles came roles in a handful of mainstream films and television series, including Starsky and Hutch.
Eventually the work dried up, and Hilton returned to the adult film industry. She turned to her long-time lover, Mitch Orenstien for help.
In 1976, his publishers released a special issue dedicated to her entitled M.O.R.E. Robyn Hilton. The issue was 124 pages and had over 200 pictures of Robyn wearing different costumes and in various states of undress. Only 100 issues were printed before M.O.R.E Publications went out of business.
Hilton eventually acted in six adult feature films and two dozen sex shorts from 1975 to 1977.
In the fall of 1978, an electrical fire destroyed Mitch Orenstien's private warehouse in Carson City, Nevada. A majority of Hilton's adult shorts and features are considered lost forever as are most of the nude pictures she posed for.
There is virtually no photographic record or evidence of her foray into the adult industry. Hilton finally parted ways with M.O.R.E. Publications in 1990 after twenty years of working together. She has since retired from the film industry. Her current whereabouts are unknown.
As an Amazon Associate I earn from qualifying purchases.
Subscribe for latest updates
Robyn Hilton