A Taste of Honey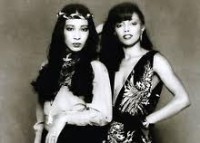 Real Name: A Taste of Honey
A.k.a:
Submitted by: Bob Sacamano
Posted Date: 2006-06-16
Last Modified: 2019-12-17
Quick quiz: Which of these artists won the Grammy Award for Best New Artist of 1977? The Cars, Elvis Costello, Toto or A Taste of Honey? Since you're here, you probably already know A Taste of Honey won. A Taste of Honey was one of those here this morning, gone this afternoon acts that disco seemed to specialize. Perhaps no other genre of pop music produced so many one- and two-hit wonders. A Taste of Honey's claim to looking better than Costello and The Cars was a song called Boogie Oogie Oogie. And yes, it was as bad as it sounds.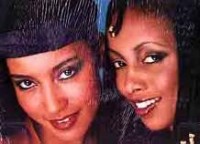 What happened to:
Where A Taste of Honey differed from most of disco oddities is in the fact that they never actually disappeared. The band produced a few other minor hits and added Suzan Thomasto their lineup in 1984. The band still manages to sell to sold-out crowds in concert halls, music festivals and casinos around the country. They recently released an enhanced-CD called Until the Eagle Falls which was inspired by band founder Janice-Marie's Native American roots.
| # | Preview | Product | Price | |
| --- | --- | --- | --- | --- |
| 1 | | Paradise [LP] | $21.97 | Buy on Amazon |
| 2 | | Whipped Cream & Other Delights | $16.01 | Buy on Amazon |
As an Amazon Associate I earn from qualifying purchases.
Subscribe for latest updates
A Taste of Honey