Al Lewis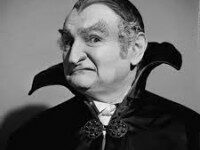 Real Name: Al Lewis
A.k.a: Grandpa Munster
Submitted by: Bob Sacamano
Posted Date: 2006-02-05
Last Modified: 2020-01-13
Everyone remembers him as the grinning, squinty-eyed lovable vampire, Grandpa Munster, in The Munsters. Al Lewis was born in New York City as Albert Meister, on April 30, 1910. In the late 1920s, Lewis earned a living as a circus performer, including his own travelling medicine show. He achieved a Ph.D.in child psychology from Columbia University in 1941. In the 1950's, Lewis appeared in vaudeville theaters and on Broadway. His first distinguished TV role was as Officer Leo Schnauser on Car 54, Where Are You?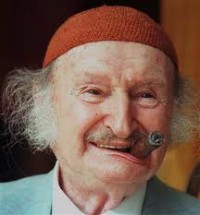 What happened to: Grandpa Munster
At age 95, Grandpa has a lifetime of acting and politics behind him. As of 2004, he was still hosting a political radio show on WBAI-FM. Today, his restaurant Grandpa's is a Greenwich Village landmark and is frequented by well-known figures in the entertainment and sports world. It is doubtful if he will return to the screen, however. In 2003, he had his third angioplasty, causing complications that led to the amputation of his right leg below the knee and the toes on his left foot. Lewis ran as Green Party candidate for Governor of New York in 1998. Update: He died in NYC on Feb 4th, 2006 at age 95.
| # | Preview | Product | Price | |
| --- | --- | --- | --- | --- |
| 1 | | Medal of Honor Warfighter - Xbox 360 | $39.92 | Buy on Amazon |
| 2 | | TruSkin Vitamin C Serum for Face – Anti Aging Face Serum with Vitamin C, Hyaluronic Acid, Vitamin... | $21.97 | Buy on Amazon |
As an Amazon Associate I earn from qualifying purchases.
Subscribe for latest updates
Al Lewis