Andre Romelle Young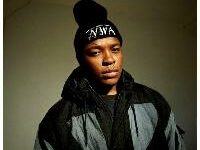 Real Name: Andre Romelle Young
A.k.a: Dr. Dre
Submitted by: Daniela
Posted Date: 2013-08-22
Last Modified: 2020-01-13
Born Andre Romelle Young or better known for his stage name Dr. Dre was born in Compton, California. He is the son of musically inclined parents. Dre was interested in music and the rap industry from a young age even becoming a DJ in his early teens. He co-founded Death Row Records In 1991. His first solo album, 'The Chronic' became an instant hit. 'Straight Outta Compton' sold over 2 million copies but the biggest single from the album was "Nuthin but a 'G' Thang," which began Snoop Dogg's rap career. "F*** the Police," started a controversy of police brutality towards young black males. That song alone is thought to have created a number of riots, the result being an FBI warning letter sent to Ruthless Records. The FBI warning was one just one of Dre's many run in's with the law, he has two assault and battery charges as well as an incident with police that involed him leading a high speed chase while intoxicated. Dr. Dre created Aftermath Entertainment in 1996 choosing to shift his focus on producing, and with that decision signed now famous rappers like Eminem and 50 Cent to his label.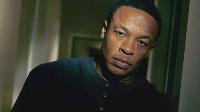 What happened to: Dr. Dre
Dr. Dre has continued to have his focus on producing but has also released his latest and last album, 'Detox' in 2012. His business with marketing, 'Beat by Dre' have been wildly successful. He has fathered five children from four different mothers, his eldest son died of a drug overdose in 2006. He currently resides in San Fernando Valley, California.
References:
| # | Preview | Product | Price | |
| --- | --- | --- | --- | --- |
| 1 | | Paulas Choice--SKIN PERFECTING 2% BHA Liquid Salicylic Acid Exfoliant--Facial Exfoliant for... | $34.00 | Buy on Amazon |
| 2 | | TruSkin Vitamin C Serum for Face – Anti Aging Face Serum with Vitamin C, Hyaluronic Acid, Vitamin... | $21.97 | Buy on Amazon |
As an Amazon Associate I earn from qualifying purchases.
Subscribe for latest updates
Andre Romelle Young