Anson William Heimlich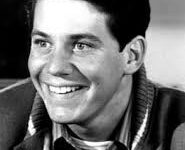 Real Name: Anson William Heimlich
A.k.a: Anson Williams
Submitted by: Bob Sacamano
Posted Date: 2006-02-02
Last Modified: 2020-01-14
Anson Williams shot to fame as the dimwitted, somewhat nerdy—except to Joanie Cunningham in one episode—Potsie on the 70s sitcom Happy Days.
During that show's long run, Williams showed off his smooth singing voice which fit in well with the show's 50s setting as his singing talent ran to the bland sort of teenybopper stylings of Frankie Avalon and Fabian.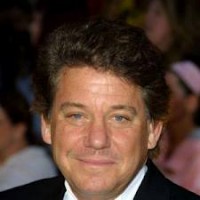 What happened to: Anson Williams
Alongside fellow Happy Days alum Ron Howard, Williams turned behind the camera and became a director. But where Howard made a name for himself in film, Williams has become a respected television director working on shows as disparate as Baywatch, Xena and Clueless.
He lives in Malibu with his second wife and their daughter.
An interesting tidbit: Williams is the nephew of the inventor of the Heimlich Maneuver
References:
| # | Preview | Product | Price | |
| --- | --- | --- | --- | --- |
| 1 | | Goli Apple Cider Vinegar Gummy Vitamins - 60 Count - Vitamins B9 & B12, Gelatin-Free, Gluten-Free,... | $14.98 | Buy on Amazon |
| 2 | | Baby Shusher Sleep Miracle Soother | $34.99 | Buy on Amazon |
As an Amazon Associate I earn from qualifying purchases.
Subscribe for latest updates
Anson William Heimlich