Betty Grable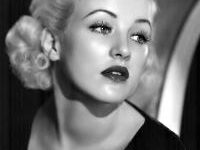 Real Name: Betty Grable
A.k.a:
Submitted by: Daniela
Posted Date: 2013-08-29
Last Modified: 2020-01-13
Thanks to one widely distributed photo, Grable became the predominant pin-up girl for soldiers during World War II. Grable's legs were famously insured by her studio for $1,000,000. She acted in numerous box office hits co-starring with legends like Marilyn Monroe and Dan Dailey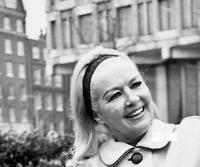 What happened to:
In 1943, she married Harry James, the couple had two daughters. Their marriage, which lasted for twenty-two years, was rife with alcoholism and infidelity before they divorced in 1965. Grable entered into a relationship with dancer Bob Remick, several years her junior, with whom she remained with the rest of her life. Grable died of lung cancer at the age of 56 in Santa Monica, California, on July 2, 1973. Grable has a star on the Hollywood Walk of Fame at 6525 Hollywood Boulevard. Her legacy keeps growing. Hugh Hefner has cited Grable as the sole inspiration for his decision to launch Playboy.
| # | Preview | Product | Price | |
| --- | --- | --- | --- | --- |
| 1 | | Brigadoon (New York City Center 2017 Cast Recording) | $18.98 | Buy on Amazon |
| 2 | | Porter: Kiss Me Kate | $42.36 | Buy on Amazon |
As an Amazon Associate I earn from qualifying purchases.
Subscribe for latest updates
Betty Grable