Bob Keeshan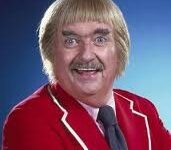 Real Name: Bob Keeshan
A.k.a: Captain Kangaroo
Submitted by: Bob Sacamano
Posted Date: 2006-02-05
Last Modified: 2020-01-13
Bob Keeshan was best known as the host of Captain Kangaroofor thirty years beginning in 1955. He also worked to improve health and child-care issues for children of large corporations. Keeshan won the title of Broadcaster of the Year in 1979 by the International Radio and Television Society and was inducted into the National Association of Broadcasters Hall of Fame in 1998. Another of his credits includes playing Clarabell the Clown on The Howdy Doody Show.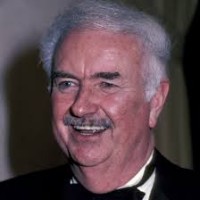 What happened to: Captain Kangaroo
The Lynbrook, New York native died in 2004 at the age of 76 after a long illness. He is survived by three children and six grandchildren. He will be remembered as a "walrus-mustached" grandfather figure and advocate for children everywhere. His memoirs, Good Morning, Captain, published in 1995, express his sincere gratitude for his life.
References:
| # | Preview | Product | Price | |
| --- | --- | --- | --- | --- |
| 1 | | Nippies Nipple Cover - Sticky Adhesive Silicone Nipple Pasties - Reusable Pasty Nipple Covers for... | $26.50 | Buy on Amazon |
| 2 | | SOL DE JANEIRO Brazilian Bum Bum Cream 240ml | $48.00 | Buy on Amazon |
As an Amazon Associate I earn from qualifying purchases.
Subscribe for latest updates
Bob Keeshan