Charlie Korsmo

Real Name: Charlie Korsmo
A.k.a:
Submitted by: Bob Sacamano
Posted Date: 2004-02-19
Last Modified: 2020-01-11
Major child roles in Hook, What About Bob, Dick Tracy, and Men Don't Leave. Most recently appeared as a teenager in Can't Hardly Wait.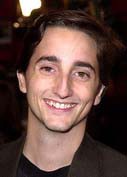 What happened to:
The reader who submitted this says he is attending Yale Law School. IMDB states that he after he graduated from MIT in 2000 (majored in physics), he went to work for the Missile Defense Team of the U.S. Government, also worked "as a special assistant with the EPA in Washington, D. C." and "currently serves as Deputy Domestic Policy Analyst for the House Republican Policy Committee of the U. S. House of Representatives."
Either way he sounds pretty brainy. It's nice to see a childhood star do well like that.
References:
| # | Preview | Product | Price | |
| --- | --- | --- | --- | --- |
| 1 | | Herschel mens Charlie Rfid Card Case Wallet, black, One Size US | $15.65 | Buy on Amazon |
| 2 | | Peanuts Charlie Brown Scream Artsy T-Shirt | $22.99 | Buy on Amazon |
As an Amazon Associate I earn from qualifying purchases.
Subscribe for latest updates
Charlie Korsmo