Debbie Gibson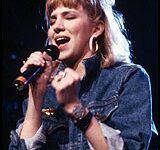 Real Name: Debbie Gibson
A.k.a:
Submitted by: Bob Sacamano
Posted Date: 2004-11-30
Last Modified: 2019-12-19
Debbie Gibson emerged in the late 1980's and became one the biggest pop stars during the 80's teen-pop boom. Not only was she a talented singer, but an excellent song writer. The result of her incredible talents were a string of hits and international fame before she even reached the age of twenty.
She got a recording contract before she was even out of high school and has sold millions of albums since her debut album Out of The Blue in 1987.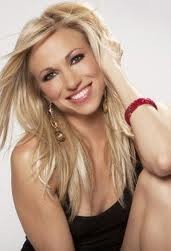 What happened to:
Starting in the early 1990's, Debbie Gibson pursued an acting career and even appeared on Beverly Hills 90210 in 1991. She also appeared in lead roles in Broadway musicals Les Miserables and Grease.
She released an album in 1993, Body In Soul, which featured a more adult-contemporary sound.
In 1995, she released Think With Your Heart, an album featuring a 44-piece orchestra and also a cameo on an album by punk legends the Circle Jerks.
Currently, Debbie Gibson is still very much active in Broadway performances. Her recent performances include leading roles in Beauty and the Beast and
Gypsy. She also continues to release occassional albums on her own label, Espiritu Records.
As an Amazon Associate I earn from qualifying purchases.
Subscribe for latest updates
Debbie Gibson