Deee-lite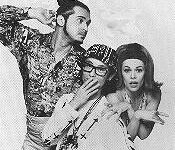 Real Name:
A.k.a: Deee-lite
Submitted by: Bob Sacamano
Posted Date: 2001-05-26
Last Modified: 2019-12-17
OHW: "Groove is in the Heart", 1990. Very big, very catchy hit, Deee-lite was a quirky dance band who was often mistakenly believed to be the stage name of the singer, Lady Kier. Evidence of this misconception was had in the mid-90's when the "Deee-lite died of a heroin overdose" UL made the rounds through the public consiousness. Funk icon Bootsy Collins held up the bass end in this ensemble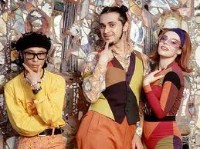 What happened to: Deee-lite
Lady Keir still spins as a Dj and according to her web site will release "eclectic vinyl" in 2001. She also has a "parallel career" (a.k.a "day job") in computer graphics and designs album covers.
In July 2003 Lady Kier filed a lawsuit against Sega, claiming a character in one of their video games was based on her persona and used without permission.
As an Amazon Associate I earn from qualifying purchases.
Subscribe for latest updates
Deee-lite