Dexys Midnight Runners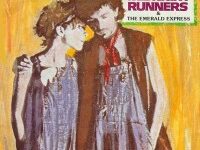 Real Name: Kevin Rowland
A.k.a: Dexys Midnight Runners
Submitted by: Bob Sacamano
Posted Date: 2009-07-01
Last Modified: 2020-01-13
Dexys Midnight Runners' first album, entitled Searching for the Young Soul Rebels, featured horns as well as the songwriting ability of Kevin Rowland. Rowland and his British musical collective dressed in dungarees and mingled genres like rock and Celtic soul, but nobody expected this single – whose sing-along chorus overwhelmed the dour lyrical perspective – to knock Michael Jackson's Billie Jean off the No. 1 spot in 1983.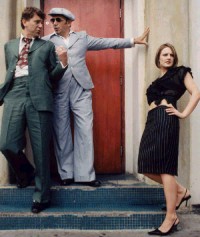 What happened to: Dexys Midnight Runners
Following the release of the album, three members of Dexys Midnight Runners took leave of the band to form Bureau. Rowland, however, remained with Dexys Midnight Runners. The band subsequently switched its focus, finding its roots in Celtic and folk music as evidenced in the second album Too-Rye-Ay. The album included the hit Come On Eileen which enjoyed international success. In April 2003, the group announced that they would be reuniting for a tour. A greatest hits album, Let's Make This Precious, was released in September 2003, and a successful tour took place in October and November. Two newly recorded songs, Manhood and My Life in Englandappeared on the album and were touted as new singles. Despite airplay on national radio, neither was officially released as a commercial single. During a June 2005 interview on BBC Radio 2, Kevin Rowland announced that Dexys were "back in the studio"
| # | Preview | Product | Price | |
| --- | --- | --- | --- | --- |
| 1 | | Vol. 10 | $9.98 | Buy on Amazon |
| 2 | | Pretty Woman - The Musical | $11.89 | Buy on Amazon |
As an Amazon Associate I earn from qualifying purchases.
Subscribe for latest updates
Dexys Midnight Runners