Dr.Elmo Shropshire & Patsy (Trigg) Shropshire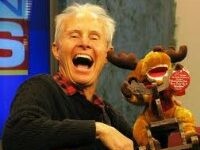 Real Name: Dr.Elmo Shropshire & Patsy (Trigg) Shropshire
A.k.a: Elmo & Patsy
Submitted by: Bob Sacamano
Posted Date: 2005-01-24
Last Modified: 2019-12-13
Veterinarian Dr.Elmo Shropshire and wife Patsy Trigg Shropshire enjoyed a "side" career as a comedy-bluegrass duo in California clubs before becomming annual holiday celebrities with their surprise hit record of 1984 Grandma Got Run-over by a Reindeer. The couple had actually been pushing the single since 1979 before Epic Records picked up the single as a novelty number and the record went gold. Making millions for Elmo & Patsy and it's writer Randy Brooks.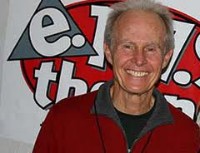 What happened to: Elmo & Patsy
Elmo & Patsy eventually made 4 albums together before their divorce, but never reaching the success of Grandma…. Dr.Elmo continues his Veterianary practice until 1995. Now in his 60s, Elmo has remarried and owns a large rural estate in California (which serves as home to about a dozen wild deer) established Laughing Stock Records and hosts his own Dr Elmo website and annual Christmas time radio show.
As an Amazon Associate I earn from qualifying purchases.
Subscribe for latest updates
Dr.Elmo Shropshire & Patsy (Trigg) Shropshire