Gary Carter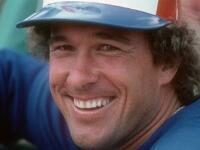 Real Name: Gary Carter
A.k.a:
Submitted by: Daniela
Posted Date: 2013-08-22
Last Modified: 2020-01-14
Gary Carter nicknamed the, "Kid" he excelled at one of baseball's most demanding positions, as both an offensive and defensive force. A three-time Gold Glove Award winner, Carter belted 324 home runs in his 19-season Major League career. Kid showed a knack for the big-time, twice earning All-Star Game MVP Awards in his 11 selections. His clutch 10th-inning single in Game 6 of the 1986 World Series sparked a dramatic Mets comeback victory, ultimately leading to a World Series title.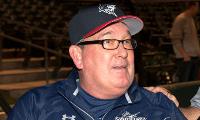 What happened to:
In 2011, Carter was diagnosed with four malignant tumors in his brain, doctors confirmed that he had a grade IV primary brain tumor known as glioblastoma multiforme. Even as he battled an aggressive form of brain cancer, Carter did not miss Opening Day for the college baseball team he coached.Carter died of brain cancer on February 16, 2012 at 57 years old. The Mets announced that they were adding a memorial patch to their uniforms in Carter's honour for the entire 2012 season. The patch features a black home plate with the number 8 and "KID" inscribed on it.He is survived by his wife and three children.
As an Amazon Associate I earn from qualifying purchases.
Subscribe for latest updates
Gary Carter