Gary Coleman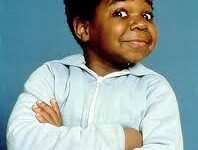 Real Name: Gary Coleman
A.k.a:
Submitted by: Weiser
Posted Date: 2013-06-27
Last Modified: 2020-01-14
Coleman's career began in 1974 when he appeared in a commercial for Harris Bank. His line, after the announcer says "You should have a Harris banker" was "You should have a Hubert doll". "Hubert" was a stuffed lion representing the Harris bank logo. The same year, he appeared in an episode of Medical Center.
While best known for his role on Diff'rent Strokes, Coleman had appeared earlier on in television in The Jeffersons as Raymond, George Jefferson's nephew, and on Good Times as Penny's friend Gary. He also appeared in a 1979 pilot for a revival of The Little Rascals as Stymie.
VH1 rated Coleman first on a list of "100 Greatest Child Stars" on television.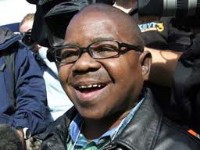 What happened to:
Few details of Coleman's medical history have been made public. His short stature (4 feet, 7 inches or 1.40 meters) stemmed from congenital autoimmune kidney disease and its treatment.
He underwent at least two kidney transplants early in his life, and required frequent dialysis, which he preferred not to discuss.
On May 26, 2010, Coleman was admitted to Utah Valley Regional Medical Center in Provo, Utah in critical condition after falling down the stairs at his home in Santaquin and hitting his head, possibly after another seizure, and suffering an epidural hematoma.
According to a hospital spokesman, Coleman was "conscious and lucid" the next morning, but his condition subsequently worsened. By mid-afternoon on May 27, he was unconscious and on life support.
He died on May 28 at the age of 42.
References:
As an Amazon Associate I earn from qualifying purchases.
Subscribe for latest updates
Gary Coleman