Harvey Glance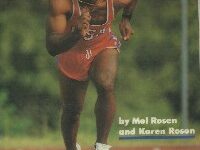 Real Name: Harvey Glance
A.k.a:
Submitted by: Bob Sacamano
Posted Date: 2004-07-24
Last Modified: 2019-12-18
Sprinter, I came across him while researching Houston McTear.
He was expected to win the 100 meter dash at the North Florida Relays in 1975 when Mctear edged him out by .2 seconds, but amazingly, the top 3 in that race finished in under 10 seconds.
Glance went on to a scholarship at Auburn University where he had an illustrious career as an 11 time All-American and went on to win the gold as part of the 4×100 relay at the Montreal Olympics (along with John Jones, Millard Johnson and Steve Riddick)
He did not get a chance to compete in the 1980 Moscow Olympics when the USA boycotted the games.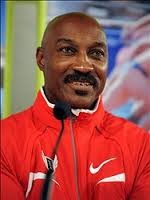 What happened to:
He is the head track coach at the University of Alabama and has been very active in coaching and advising amateur track teams including Head coach, Team USA, World University Games, 1997; Head coach, World Junior Team in 1994; Assistant coach, United States team for the 1999 Pan American Games among many other highlights.
He was inducted into the Alabama Sports Hall of Fame in 1996.
Has one son, Walter with his wife Booker Lynne Graves
As an Amazon Associate I earn from qualifying purchases.
Subscribe for latest updates
Harvey Glance