Heart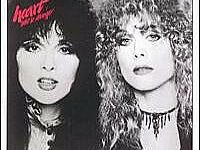 Real Name:
A.k.a: Heart
Submitted by: Bob Sacamano
Posted Date: 2006-11-03
Last Modified: 2019-12-19
Although originally formed as The Army, then White Heart, and finally Heart by the Fisher Brothers Roger and Mike, along with bassist Steve Fossen in the mid-60's, Heart is most readily identified with the Wilson sisters, vocalist Ann and guitarist Nancy who joined the group in the early 70's. With hits like Magic Man and Barracuda they did well in the 70's, and then faded before staging an impressive comeback in the 80's which saw the multi-million selling self titled LP and Bad Animals releases.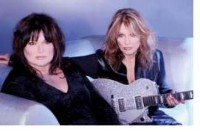 What happened to: Heart
Ann and Nancy still record and tour and are reportedly very active in Seattle promoting the grass roots music scene there.
They owned a recording studio there called Studio X which included such luminary clients as Alice In Chains and R.E.M.
Nancy married music journalist and movie director Cameron Crowe in 1986.
| # | Preview | Product | Price | |
| --- | --- | --- | --- | --- |
| 1 | | Mighty Patch Original from Hero Cosmetics - Hydrocolloid Acne Pimple Patch for Covering Zits and... | $11.97 | Buy on Amazon |
| 2 | | Amazon.com Gift Card in a Pink and Gold Gift Bag | $50.00 | Buy on Amazon |
As an Amazon Associate I earn from qualifying purchases.
Subscribe for latest updates
Heart