Jesus Jones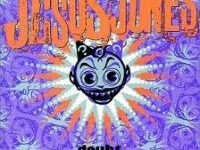 Real Name: Mike Edwards
A.k.a: Jesus Jones
Submitted by: Bob Sacamano
Posted Date: 2001-03-27
Last Modified: 2020-01-11
In the words of Rolling Stone, Jesus Jones "rocketed to brief international stardom with 1991's Doubt and the hit single 'Right Here, Right Now'".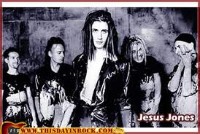 What happened to: Jesus Jones
After their third album, Perverse their record company decided to channel lots of resources into their next project and tour. They recorded a masterpiece of an album, Already, and prior to its release the record company went bankrupt. The release was halted for years and only in limited supply with no promotion. As a result, no major label was willing to sign them based on the poor performance of the previous release (regardless of the circumstances). They released another album, London which is quite good. They are still recording, touring and doing side projects (Yoshi, Baby Chaos, Deckerd, Sum Demeana, Utah Saints, Louder Than Bombs, Waco Brothers). Update Sept/05: Mike now writes a column in British mountain biking magazine "What Mountain Bike". (Update courtesy Steve Saville)
References:
| # | Preview | Product | Price | |
| --- | --- | --- | --- | --- |
| 1 | | King Size Manger | $10.87 | Buy on Amazon |
| 2 | | Nothing Else Matters (Instead of Complaining, Praise Him) | $11.98 | Buy on Amazon |
As an Amazon Associate I earn from qualifying purchases.
Subscribe for latest updates
Jesus Jones