Joe Namath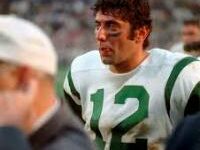 Real Name: Joseph William Namath
A.k.a: Joe Namath
Submitted by: Joanne
Posted Date: 2014-07-14
Last Modified: 2019-12-19
Nicknamed Broadway Joe, he played college football for the University of Alabama from 1962 to 1964, and professional football in the American Football League and National Football League during the 1960s and 1970s. Namath, an American Football League icon, played for that league's New York Jets for most of his professional career, and finished with the NFL's Los Angeles Rams. He was elected to the Hall of Fame in 1985. He is known for once boldly guaranteeing a Jets victory the Baltimore Colts in Super Bowl III (1969) and then making good on his prediction with a 16-7 win for the Jets.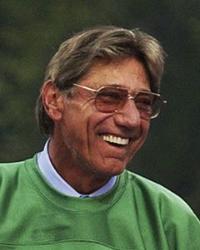 What happened to: Joe Namath
Namath went on to a minor career as an actor in several movies, including C.C. and Company in 1970, and he starred in a brief 1978 television series, The Waverly Wonders. He guest-starred on many television shows as well. In 1969 he hosted his own show The Joe Namath Show. In November 2006 the biography Namath chronicled his life and made it to the New York TImes extended best sellers list. For more details, I got most of this information from Wikepedia.com
As an Amazon Associate I earn from qualifying purchases.
Subscribe for latest updates
Joe Namath