Kenneth Starr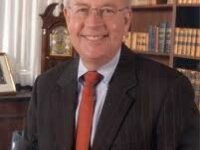 Real Name: Kenneth Starr
A.k.a:
Submitted by: Bob Sacamano
Posted Date: 2001-04-12
Last Modified: 2020-01-11
In 1994 he took over as independent counsel heading the Whitewater Investigation, and for four years hence was often seen on the evening news heading a caravan of mini-vans loaded with lots of lawyers and documents.
Depending on who you ask his investigation touched on crooked real-estate deals, the suicide of Vince Foster, and for the more conspiracy minded: an reptillian race of alien power brokers who controlled Clinton's rise to power (how else could he get in that much sh*t and stay in office?)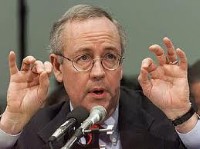 What happened to:
Kenneth Starr has been busy since he stepped down as independent counsel in October 1999. He's been teaching law at New York University, making rounds on the lecture circuit, and volunteering as a constitutional law instructor at Washington D.C.'s Anacostia High School. He also wrote a book about the Supreme Court, which is scheduled to be published in 2001.
He plans to return to Kirkland and Ellis, the law firm he took a leave of absence from in 1998.
Update November 2004: Kenneth Starr is currently dean of Pepperdine University Law School in beautiful Malibu, California.
(update courtesy Ron Slater)
References:
| # | Preview | Product | Price | |
| --- | --- | --- | --- | --- |
| 1 | | Paulas Choice--SKIN PERFECTING 2% BHA Liquid Salicylic Acid Exfoliant--Facial Exfoliant for... | $34.00 | Buy on Amazon |
| 2 | | TruSkin Vitamin C Serum for Face – Anti Aging Face Serum with Vitamin C, Hyaluronic Acid, Vitamin... | $21.97 | Buy on Amazon |
As an Amazon Associate I earn from qualifying purchases.
Subscribe for latest updates
Kenneth Starr