Kirk Cameron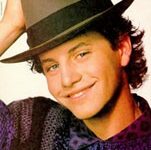 Real Name: Kirk Cameron
A.k.a:
Submitted by: Bob Sacamano
Posted Date: 2005-01-04
Last Modified: 2019-12-16
Kirk Cameron is best known for his role as Mike Seaver on the popular 80's show Growing Pains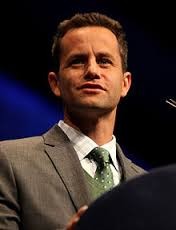 What happened to:
He is a happily married father of five. Cameron stays busy with film and other projects.
He married his Growing Pains co-star Chelsea Noble, they have adopted four children and had their first baby recently.
Kirk became a born again Christian when he was 20 and he spends most of his time with his family in their Santa Monica home.
He is working on a variety of films and filmed back in 2000 Growing Pains: The Movie which was a made for TV film.
He also keeps busy with his wife running a summer camp, Camp Firefly, which they founded in 1989 for terminally ill kids and their families in Calaway Gardens, Ga.
| # | Preview | Product | Price | |
| --- | --- | --- | --- | --- |
| 1 | | Harry Potter: The Complete 8-Film Collection [DVD] | $31.47 | Buy on Amazon |
| 2 | | Left Behind: Rise of the Antichrist | $9.96 | Buy on Amazon |
As an Amazon Associate I earn from qualifying purchases.
Subscribe for latest updates
Kirk Cameron