Mark Kostabi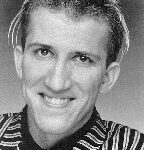 Real Name: Mark Kostabi
A.k.a:
Submitted by: Bob Sacamano
Posted Date: 2006-07-06
Last Modified: 2019-12-18
Mark Kostabi was arguably the most controversial painter of the 1980s. The controversy surrounding Kostabi differed from that other controversial 80s artist Robert Mapplethorpein the fact that it was the content that drew ire, but the method. Kostabi publicized the fact that most of his paintings were actually done by assistants, and that some of the ones sold for tons of money he had never even seen. In 1988 he opened Kostabi's World which hired not only painting assistants, but people to come up with the ideas for his artwork. In addition, Kostabi has been criticized for ripping off the surrealist legend Georgio de Chirico.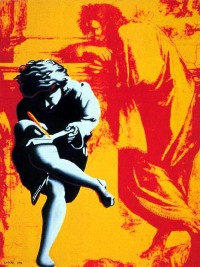 What happened to:
In 1998 Kostabi moved into the music world, composing and recording (allegedly) a CD of piano music titled I Did it Steinway. Kostabi's connection to the music scene is far more notable for the covers he (or one of his assistants) created for Guns 'N' Roses Use Your Illusion and The Ramones' Adios Amigos albums.
| # | Preview | Product | Price | |
| --- | --- | --- | --- | --- |
| 1 | | Paulas Choice--SKIN PERFECTING 2% BHA Liquid Salicylic Acid Exfoliant--Facial Exfoliant for... | $34.00 | Buy on Amazon |
| 2 | | TruSkin Vitamin C Serum for Face – Anti Aging Face Serum with Vitamin C, Hyaluronic Acid, Vitamin... | $21.97 | Buy on Amazon |
As an Amazon Associate I earn from qualifying purchases.
Subscribe for latest updates
Mark Kostabi