Matthew Wilder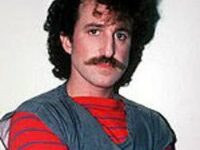 Real Name: Matthew Wilder
A.k.a:
Submitted by: Bob Sacamano
Posted Date: 2010-08-14
Last Modified: 2020-01-11
In 1983 Wilder scored a major hit with "Break My Stride", a song that managed to top charts worldwide. But his fame was not sustainable, and by the mid 80s, with one commercially unsuccessful albums and two poorly charted singles, Matthew Wilder exited from the public eye.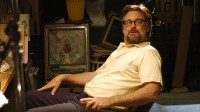 What happened to:
But even a failed solo career couldn't break Wilder'sstride, and he continued work as a song writer and producer. His producing credits include such mega-albums as No Doubts 'Tragic Kingdom', and his writing credits include the soundtrack for Disney's 'Mulan', to which he also lent his singing voice. Wilder continues to produce to the this day, using his talent to produce hits for Miley Cirus, Kelly Clarkson, and Christina Aguilera, to name a few. It just goes to show, you can't break a good musician's stride.
| # | Preview | Product | Price | |
| --- | --- | --- | --- | --- |
| 1 | | Race with Ryan - PlayStation 4 | $19.93 | Buy on Amazon |
| 2 | | Race with Ryan - Nintendo Switch | $23.99 | Buy on Amazon |
As an Amazon Associate I earn from qualifying purchases.
Subscribe for latest updates
Matthew Wilder