Mazda's 'Zoom Zoom' Kid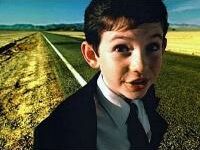 Real Name: Micah Kanters
A.k.a: Mazda's 'Zoom Zoom' Kid
Submitted by: Daniela
Posted Date: 2013-08-07
Last Modified: 2020-01-11
Who could forget the annoying kid from the Mazda 'Zoom Zoom' commercials? Yeah okay, we all forgot about him. The Mazda commercial was Kanters last acting gig opting out for more scholarly pursuits.

What happened to: Mazda's 'Zoom Zoom' Kid
Attended IMSA (Minnesota Math and Science Academy) but got kicked out for "marijuana related charges". Is currently attending Notre Dame Law School with plans to graduate in Spring 2014.
As an Amazon Associate I earn from qualifying purchases.
Subscribe for latest updates
Mazda's 'Zoom Zoom' Kid