Men Without Hats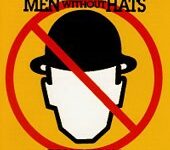 Real Name: Jeremy Arrobas, Ivan Arrobas
A.k.a: Men Without Hats
Submitted by: Bob Sacamano
Posted Date: 2001-08-22
Last Modified: 2020-01-11
Safety Dance, 1982. The song was such a big hit, it was parodied by Weird Al Yankovic.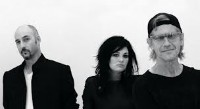 What happened to: Men Without Hats
They had a lesser hit "Pop Goes the World" in 1987. Perhaps that was Canada only (with our draconian "Can-Con" rules, almost any shmuck can have a minor hit up here)
As of summer 2001 they are in the studio working on a new album which will be released by Cloud 9 Records via Sony Music.
From the MWH site:
"Ivan lives in Montreal, Stefan lives a small town called Val-des-Lacs (in the Laurentian mountains of Quebec, about an hour north of Montreal), Colin lives on Vancouver island, Lenny lives in Montreal, Marika lives in southern California (I forget where), Heidi lives in NYC, Allan is dead, and most of the other folks who played in the band live in Montreal except for Bruce whose's a dentist in Ottawa. "
References:
As an Amazon Associate I earn from qualifying purchases.
Subscribe for latest updates
Men Without Hats