Miss Cleo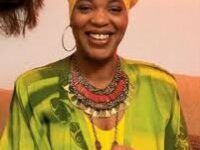 Real Name: Youree Dell Harris
A.k.a: Miss Cleo
Submitted by: Bob Sacamano
Posted Date: 2005-05-13
Last Modified: 2020-01-11
Spokeswoman for the now-defunct Psychic Readers Network. Appeared as Miss Cleo in late-night TV infomercials, claiming to be a Jamaican born-and-raised shaman priestess and psychic. Her catchphrase, "Call me now for your free readin'!", delivered in a Jamaican accent, became a pop-culture icon.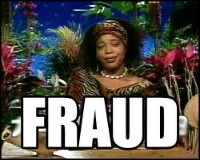 What happened to: Miss Cleo
As might be expected, everything about Miss Cleo turned out to be fake. Harris was actually born in Los Angeles to American parents, and never lived in Jamaica – nor was she a shaman priestess, or even psychic.
The Miss Cleo character was based on a Jamaican character called Cleo that Harris had performed in her Seattle play by the name of For Women Only. The play – as well as several others – were funded by a non-profit organisation, but Harris apparently kept the money for herself, only paying some of the cast and crew even partially. Harris – then going by the name Ree Perris – then left town, telling castmates she had bone cancer and would return to settle the debts later.
The calls weren't free either, and investigations by CourtTV, news media, and several state Attorney Generals led to the entire company being shut down (although Harris wasn't held personally responsible).
Harris continues to cash in on the fame of her Miss Cleo character. In 2003, the New York Daily News reported that TV music network Fuse had signed Harris as a spokeswoman. In early 2005, Harris was back on TV as Cleo in advertisements for a used car dealership in Florida, according to the Broward-Palm Beach New Times.
| # | Preview | Product | Price | |
| --- | --- | --- | --- | --- |
| 1 | | BeautifyBeauties Hair Spray Bottle – Ultra Fine Continuous Water Mister for Hairstyling, Cleaning,... | $9.99 | Buy on Amazon |
| 2 | | Skechers womens Ultra Flex-salutations Sneaker, White/Silver, 8.5 US | $60.00 | Buy on Amazon |
As an Amazon Associate I earn from qualifying purchases.
Subscribe for latest updates
Miss Cleo