Moon Martin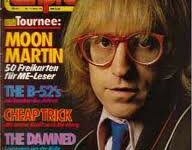 Real Name: Moon Martin
A.k.a:
Submitted by: Bob Sacamano
Posted Date: 2006-07-06
Last Modified: 2020-01-11
Contrary to the confusion that arose upon his entry into the New Wave music scene Moon Martin is a singer and songwriter, and not the name of a band. Martin had a minor hit with the power pop song Rolenein 1979. However, he is perhaps most famous not for the hit he sang, but for the hit he didn't sing. Martin wrote, as well as originally recorded, Bad Case of Loving You which was subsequently turned into an international hit and generational touchstone by Robert Palmer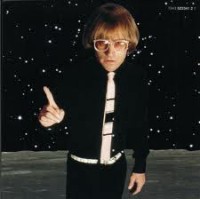 What happened to:
Music fans can be forgiven for putting stock in the occasion surfacing of rumors that Moon Martin had died. After releasting four albums between 1979 and 1982, no new Moon Martin album was released until 1995. Martin's music has clearly evolved in his latest efforts while still retaining his rockabilly roots.
References:
As an Amazon Associate I earn from qualifying purchases.
Subscribe for latest updates
Moon Martin