Morton Downey, Jr.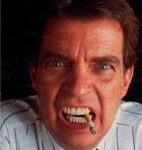 Real Name: Morton Downey, Jr.
A.k.a:
Submitted by: Bob Sacamano
Posted Date: 2004-09-22
Last Modified: 2020-01-11
One of the protypical "shock jocks" of talk radio and front running right-wing loon, Morton Downey, Jr. made the transition to television with The Morton Downey Jr. Show in 1987.
After an incident allegedly involving "neo nazis" who cut his hair and spray-painted a swastika on his face, the show was yanked. (It was never verified and believed by some to have been a publicity stunt gone awry).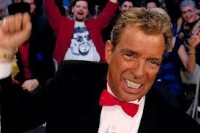 What happened to:
Appeared in some movies: Tales from the Crypt, Meet Wally Sparks, Revenge of the Nerds III and Predator II
He contracted lung cancer in the late 90's and became an anti-tobacco activist before succumbing to the illness on on March 24th, 2001, aged 67
| # | Preview | Product | Price | |
| --- | --- | --- | --- | --- |
| 1 | | WaterWipes Plastic-Free Original Baby Wipes, 99.9% Water Based Wipes, Unscented & Hypoallergenic for... | $36.33 | Buy on Amazon |
| 2 | | SOL DE JANEIRO Brazilian Bum Bum Cream 240ml | $48.00 | Buy on Amazon |
As an Amazon Associate I earn from qualifying purchases.
Subscribe for latest updates
Morton Downey, Jr.