Nora Louise Kuzma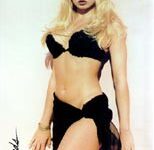 Real Name: Nora Louise Kuzma
A.k.a: Traci Lords
Submitted by: Bob Sacamano
Posted Date: 2003-03-03
Last Modified: 2020-01-13
Traci Lords was a teenage runaway who wound up in porn, making as many as 100 x-rated movies before it surfaced that she was underage. It was suddenly illegal for the entire adult industry to sell, rent or distribute any of her movies, and she was quickly ostracized from the industry.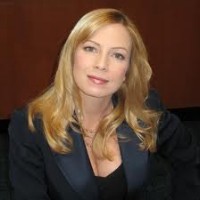 What happened to: Traci Lords
She has been attempting to put her porn past behind her ever since. Since then, she has been a singer, has composer credits on the movies Virtuosity and Mortal Combat, both in 1995, has an extensive B-movie filmography, and had parts in the series Melrose Place and later First Wave. She also has a recurring role in Black Scorpion.
Her autobiography is called Traci Lords: Underneath It All
References:
| # | Preview | Product | Price | |
| --- | --- | --- | --- | --- |
| 1 | | Playtex Women's 18 Hour Ultimate Shoulder Comfort Wireless Bra US4693 | | Buy on Amazon |
| 2 | | Nike Mens Air Force 1 Basketball Shoe White/White | $136.00 | Buy on Amazon |
As an Amazon Associate I earn from qualifying purchases.
Subscribe for latest updates
Nora Louise Kuzma