Pat Sullivan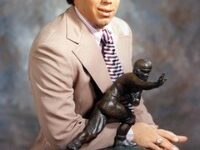 Real Name: Pat Sullivan
A.k.a:
Submitted by: Bob Sacamano
Posted Date: 2014-07-18
Last Modified: 2019-12-18
In addition to winning the Heisman Trophy in 1971 (Auburn), he also twice earned consensus All-America honors (1970 and 1971) and was named Most Valuable Player of the 1971 Gator Bowl and 1972 Sugar Bowl. He led the Tigers to 25 victories in 30 games. He accounted for 73 touchdowns (55 passing, 18 rushing) — at that time an NCAA record.
He played several seasons in the NFL and a successful college coach with several major universities, including being named Southwest Conference Coach of the Year in 1994 at TCU.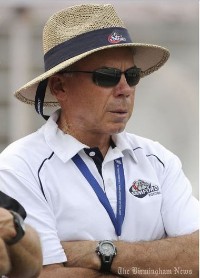 What happened to:
University of Alabama-Birmingham Offensive Coordinator. Recently was diagnosed with squamous cell carcinoma, a form of cancer that begins in the squamous cells that line the structures found in the head and neck.
He is in treatment and contunues to coach at UAB. His attitude is as always positive. He has been married for over 30 years with 3 adult children and numerous grand children.
As an Amazon Associate I earn from qualifying purchases.
Subscribe for latest updates
Pat Sullivan