Pete Best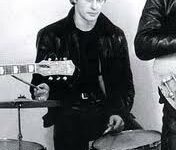 Real Name: Pete Best
A.k.a:
Submitted by: Bob Sacamano
Posted Date: 2004-03-08
Last Modified: 2020-01-14
Original drummer for The Beatles. After they returned from Hamburg in 1962, manager Brian Epstein fired him, claiming the rest of the band didn't want him in the band anymore.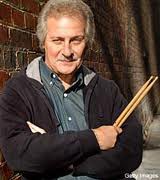 What happened to:
After the Beatles he formed The Pete Best All Stars which signed to Decca Records. They released I'm Gonna Knock On Your Door in 1964, it flopped, and Decca dropped the band. He returned to show business in 1988 and appears to be making a go of it, building a career flogging his brief also-ran status with the Fab Four, touring into the present day as Best Of The Beatles— The Pete Best Band. In fact according to his management's website, he just played a show in Gerona, Spain yesterday (at the time of posting).
As an Amazon Associate I earn from qualifying purchases.
Subscribe for latest updates
Pete Best