Phil Soltanec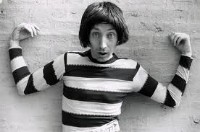 Real Name: Phil Soltanec
A.k.a: Emo Philips
Submitted by: Bob Sacamano
Posted Date: 2006-05-26
Last Modified: 2020-01-13
Emo Philips briefly attained a certain level of stardom in the 80s with the explosion of comedy clubs across America. Emo's bizarre, high-pitched delivery, Prince Valiant haircut, and often anti-joke style put him more in company with Andy Kaufman and Pee Wee Herman than Jerry Seinfeld. In fact, if his routine can be compared to any other comedian it would probably be Stephen Wright. Emo's specialty was and is taking a routine quote and adding a bizarre—often psychotic–twist. His surreal performance artist approach didn't translate easily into film or TV and he never achieved the kind of stardom that less talented comedians did.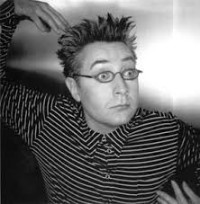 What happened to: Emo Philips
Little known trivia: Meet the Parentsis actually a remake of a 1992 indie film produced by Philips. Philips has never stopped performing as a standup comedian and Conan O'Brienhas referred to him as one the best joke writers in the business. He has also released three comedy albums that actually benefit from repeated playings. He is divorced from the almost equally surreal comedienne Judy Tenuta.
References:
As an Amazon Associate I earn from qualifying purchases.
Subscribe for latest updates
Phil Soltanec