Rita Hayworth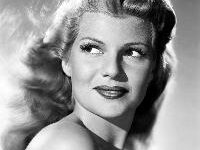 Real Name: Rita Hayworth
A.k.a:
Submitted by: Daniela
Posted Date: 2013-08-28
Last Modified: 2020-01-13
Rita Hayworth was a professional dancer at only fourteen. She danced in clubs and bars which got her noticed by studio executives. A complete make-over, including plastic surgery transformed her. She was known for her breath taking beauty. Thanks to her pinup photos she quickly became a favourite of soldiers during World War II. When her most famous movie, 'Gilda', came out in 1946, the movie poster was censored due to a slight hint of her cleavage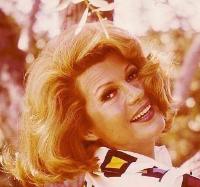 What happened to:
Rita married five times and once to a prince, she had two children. On May 14, 1987 at the age of 68 Hayworth passed away from Alzheimer's disease in New York City. Hayworth appeared in a total of 61 films over 37 years. She is one of six women to have danced on screen with both Fred Astaire and Gene Kelly. She is listed by the American Film Institute as one of the 100 Greatest Stars of All Time.
References:
| # | Preview | Product | Price | |
| --- | --- | --- | --- | --- |
| 1 | | The Shawshank Redemption | $17.99 | Buy on Amazon |
| 2 | | Shawshank Redemption, The | $11.25 | Buy on Amazon |
As an Amazon Associate I earn from qualifying purchases.
Subscribe for latest updates
Rita Hayworth