Rodney King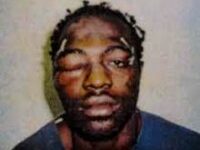 Real Name: Rodney King
A.k.a:
Submitted by: Bob Sacamano
Posted Date: 2001-03-24
Last Modified: 2020-01-11
Rodney King made a big splash into the public consiousness in 1991 by being in the wrong place at the wrong time (and the wrong colour of skin) as he was brutally beaten by LA Police officers who were unwittingly being video taped the entire time. Before it was over a sensational media fracas dragged on for months and climaxed in an apocalyptic race riot that enveloped south central LA for days, killing 55 and injuring thousands.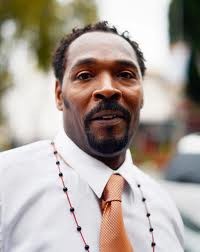 What happened to:
King was awarded 3.8 million in damages in a civil suit and in 1997 started a record label "called 'Straight Alta-Pazz". In 1998 that label released an album "Stranded". In 1999 he was convicted of spouse abuse, sentenced to 90 days in jail and 4 years probation. In 2001 he was ordered to undergo a year of drug treatment after pleading guilty to 3 counts of being under the influence of PCP and indecent exposure. In April 2003 he was suspected to be under the influence when he crashed an SUV into a house, breaking his pelvis. October 2003: Rodney charged with punching his girlfriend.
References:
| # | Preview | Product | Price | |
| --- | --- | --- | --- | --- |
| 1 | | Spider-Man: Into the Spider-Verse [Blu-ray] | $11.59 | Buy on Amazon |
| 2 | | TANGOFLEX: A Revolutionary Flexibility Training (2 DVD Set) | $22.95 | Buy on Amazon |
As an Amazon Associate I earn from qualifying purchases.
Subscribe for latest updates
Rodney King