Rolanda Watts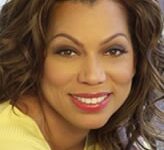 Real Name: Rolanda Watts
A.k.a:
Submitted by: Bob Sacamano
Posted Date: 2009-01-06
Last Modified: 2020-01-11
The Spelman College graduate began her long career as a talk show host on the Lifetime Network in 1987 with the short-lived show Attitudes.
The following year, she was a correspondent on Inside Edition until 1993, when King World Enterprises (which syndicated Oprah), offered Watts her own show.
Rolanda had a successful run from 1994 to 1997.
After her show was canceled, she appeared in a semi-regular role on Sister Sister and in guest parts on soap operas including The Bold and The Beautiful and Days of Our Lives.
2002 saw her hosting the PAX reality show Lie Detector (a precursor to Moment of Truth)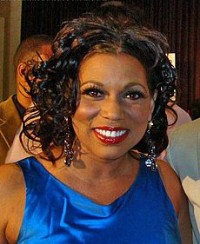 What happened to:
Watts is currently the announcer for the syndicated courtroom show Judge Joe Brown and the game show Temptation.
She is also the voice of Professor Wiseman on the PBS kids show Curious George.
She returned to her role as Attorney Cameron Reese on Days of Our Lives in early 2008.
| # | Preview | Product | Price | |
| --- | --- | --- | --- | --- |
| 1 | | BESTEK Universal Travel Adapter 220V to 110V Voltage Converter with 6A 4-Port USB Charging and... | $39.99 | Buy on Amazon |
| 2 | | Watts Tankless Water Heater Service Valve Kit | $112.50 | Buy on Amazon |
As an Amazon Associate I earn from qualifying purchases.
Subscribe for latest updates
Rolanda Watts