Sophia Loren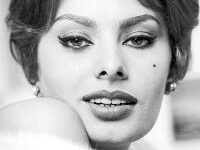 Real Name: Sophia Loren
A.k.a:
Submitted by: Daniela
Posted Date: 2013-08-27
Last Modified: 2020-01-14
Sophia Loren, born Sofia Villani Scicolone was born out of wedlock to a poor family. During World War II, she lived in Pozzuoli which was frequently bombed. During one raid, as Loren ran to the shelter, she was struck by shrapnel and wounded in the chin. After that, the family moved to Naples, where they were taken in by distant relatives. From the age of fourteen Loren had participated in beauty contests, which is also how she got her start as a pin-up girl. The only thing to surpass her beauty is her acting talent. She became a famous actress in Italy but it wasn't until she got started in Hollywood that she became a legend. Some of her awards include, an Academy Award, a Grammy Award, five special Golden Globes, a BAFTA Award, a Laurel Award, and The Cecil B. DeMille Award for lifetime achievements (one of many such awards she has received). A few of her most famous films include: 'Houseboat' (1958), 'El Cid' (1961), 'Yesterday', 'Today and Tomorrow' (1963), 'Marriage Italian-Style' (1964), and 'A Special Day' (1977).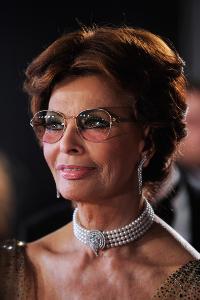 What happened to:
In later years she has appeared in American blockbusters like, 'Grumpier Old Men' (1995), and, 'Nine' (2009). She's also achieved critical and commercial success in TV movies such as, 'Courage' (1986). In 2007, Loren posed in a calendar for Italian racing tire Pirelli. That same year she lost her husband of 50 years, Carlo Ponti,the father of her sons. Ponti was a romantic and had given her a single rose every day of their marriage. Despite their position as showbiz royalty, the pair lived a low profile lifestyle, with Loren claiming, "show business is what we do, not what we are."
References:
| # | Preview | Product | Price | |
| --- | --- | --- | --- | --- |
| 1 | | Seven Worlds, One Planet (4K Ultra HD + Blu-ray) [4K UHD] | $18.99 | Buy on Amazon |
| 2 | | The Fall Of The Roman Empire | $19.99 | Buy on Amazon |
As an Amazon Associate I earn from qualifying purchases.
Subscribe for latest updates
Sophia Loren