Stacy Lattisaw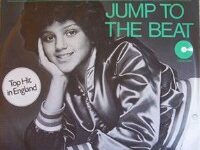 Real Name: Stacy Lattisaw
A.k.a:
Submitted by: Bob Sacamano
Posted Date: 2010-12-18
Last Modified: 2020-01-13
During the late 1970s and 1980s, Lattisaw had a string of R&B and pop hits, including "Jump to the Beat", "Let Me Be Your Angel", "Miracles", and "Love On a Two Way Street". She had back-to-back hit albums from 1981 to 1986, produced by Narada Michael Walden. But by 1987, after signing to Motown, her audience had all but disappeared.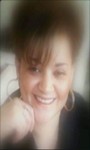 What happened to:
In the early 1990s, Lattisaw decided to take a break from the music industry to raise a family. But on her official website, a piece of information states that Lattisaw and her husband are currently lending out their Maryland-based recording studio, Night Flight to artists including Gladys Knight, Lil' Jon, Ginuwine, and the late Gerald Levert. Lattisaw also is working on a gospel album.
References:
As an Amazon Associate I earn from qualifying purchases.
Subscribe for latest updates
Stacy Lattisaw