Starland Vocal Band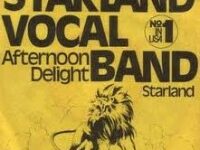 Real Name:
A.k.a: Starland Vocal Band
Submitted by: Bob Sacamano
Posted Date: 2006-12-11
Last Modified: 2019-12-17
Singer-songwriter Bill Danoff together with wife Kathy Nivert teamed with singers Margo Chapman and husband Jon Carrollto form a folksy-rock quartet. With the catchy name "Starland Vocal Band" they became a household word in 1976 with their international hit song Afternoon Delight.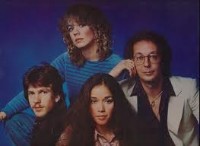 What happened to: Starland Vocal Band
Despite 4 albums and a their own summertime variey series Starland Vocal Band did not have another hit record. The couples all eventually divorced and disbanded the group by the early 1980s. They reunited in 1998 for a John Denver memorial concert.
As an Amazon Associate I earn from qualifying purchases.
Subscribe for latest updates
Starland Vocal Band