Terence Trent D'Arby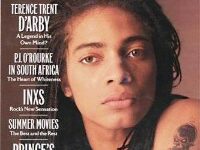 Real Name: Terence Trent Howard - Sananda Maitreya
A.k.a: Terence Trent D'Arby
Submitted by: Bob Sacamano
Posted Date: 2006-09-01
Last Modified: 2020-01-13
D'Arby became famous in the 80s with his soulful single Wishing Well and looked poised to challenge both Michael Jackson and Prince with his brilliant album Introducing the Hardline According to Terence Trent D'Arby, especially when his he won a Grammy for the album in the Best R&B Male Vocal Performance category.
In addition, his single Sign Your Name has become of the most covered songs in recent years.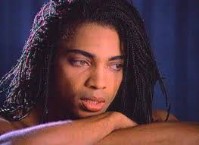 What happened to: Terence Trent D'Arby
D'Arby legally changed his name to Sananda Maitreya in 2001 after undergoing a mystical experience involving dreams. He released a repackaged version of an unreleased D'arby album under his name titled Wildcard.
In 2005 he released the album Angels and Vampires, Vol. I in mp3 format through the internet.
He is currently working on volume II
References:
| # | Preview | Product | Price | |
| --- | --- | --- | --- | --- |
| 1 | | Introducing The Hardline According To Terence Trent D'Arby | $7.98 | Buy on Amazon |
| 2 | | Symphony Or Damn | $17.60 | Buy on Amazon |
As an Amazon Associate I earn from qualifying purchases.
Subscribe for latest updates
Terence Trent D'Arby