The Buckinghams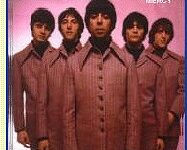 Real Name: Carl Giammarese, Nick Fortuna, Dennis Tufano, Jon Paulos and Dennis Miccoli
A.k.a: The Buckinghams
Submitted by: Bob Sacamano
Posted Date: 2001-04-12
Last Modified: 2019-12-19
For a group of teen-aged guys from Chicago's North side, The Buckinghams formed a rock band mainly to meet girls.
Carl Giammarese, Nick Fortuna, Dennis Tufano, Jon Paulos and Dennis Miccoli started out playing dances and clubs when they were approached by Chicago's WGN-TV to appear for 13 weeks on the stations "All Time Hits" show during the summer of 1966.
The group attracted an incredible following and a record deal .
By early 1967, The Buckinghams had the #1 song in America…"Kind Of A Drag"! The group had an impressive string of hits in 1967 and 1968 including "Susan", "Don't You Care", Hey Baby (They're Playing Our Song) and "Mercy, Mercy, Mercy."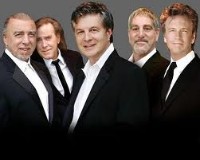 What happened to: The Buckinghams
Original founding members Carl Giammarese and Nick Fortuna now lead the revamped group into the new century! In October, The Buckinghams sang the national anthem on national television from Comiskey Park in Chicago before game one of the American League playoffs .
One morning last spring Carl Giammarese co-hosted a weather segment with "Good Morning America's" Spencer Christian on ABC-TV.
The Buckinghams are in demand with a busy schedule that includes appearances this spring at Disney World's Epcot Center! The groups latest CD is called "Terra Firma" which includes an accapella version of "Kind Of A Drag"!
As an Amazon Associate I earn from qualifying purchases.
Subscribe for latest updates
The Buckinghams