The Redrum Kid from the good Shining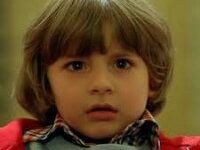 Real Name: Danny Lloyd
A.k.a: The Redrum Kid from the good Shining
Submitted by: Bob Sacamano
Posted Date: 2006-03-26
Last Modified: 2020-01-11
Danny Lloyd was just a little kid with amazing powers of concentrations when he was plucked from obscurity to defeat the evil Jack Nicholson in Kubrick's version of The Shining. Since he was so young, he wasn't even told he was making a horror film. His performance was so memorable that he was almost guaranteed a long career.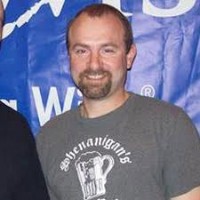 What happened to: The Redrum Kid from the good Shining
However, after making just one more movie, Lloyd disappeared from the screen forever. Apparently, some child actors do have parents who don't force them to keep bringing in the dough and Danny's parents actually listened when he told them he wasn't interested in an acting career.
One might well question whether there was a particularly motivational science tutor on the set of The Shining since both Lloyd and Louise Burns—one of the scary girls in the hallway—both went on to careers in science.
Lloyd is reportedly a biology teacher somewhere in the Midwest, while Burns is a microbiologist.
| # | Preview | Product | Price | |
| --- | --- | --- | --- | --- |
| 1 | | Let's Start a Cult T-Shirt | $19.95 | Buy on Amazon |
| 2 | | Horror Movie T-Shirt | $16.95 | Buy on Amazon |
As an Amazon Associate I earn from qualifying purchases.
Subscribe for latest updates
The Redrum Kid from the good Shining