The Singing Nun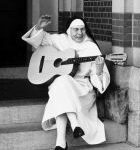 Real Name: Jeanne Deckers
A.k.a: The Singing Nun
Submitted by: Bob Sacamano
Posted Date: 2004-05-06
Last Modified: 2019-12-17
This 30ish,Belgian, Dominican Nun known as Sister Luc-Gabrielle became an international star in 1964 with her #1 hit record Dominique However, Sister Luc-Gabrielle-now billed as Soeur Sourire (Sister Smile) felt uncomfortable with her new-found celebrity and retreated from performing in 1965.
2 years later she left the convent to pursue a new life as a singer and artist(her watercolor-paintings adorned her album covers and were displayed annually by the Dominican order) Together with her friend Annie Pescher(rumored to be her lover) Jeanne Deckers embarked on a celebrity trail which openly criticized the church, supported birth-control and ultimately led to her demise into obscurity.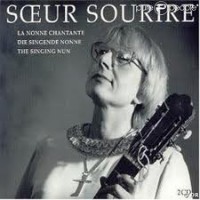 What happened to: The Singing Nun
In the 1980s Jeanne and Annie purchased and operated a school for special-needs children. But it was ultimately ruined by financial troubles (she supposedly owed over $47,000 in back taxes from her "singing Nun" days)
Destitute and depressed Jeanne and Annie committed suicide together in 1985.
As an Amazon Associate I earn from qualifying purchases.
Subscribe for latest updates
The Singing Nun