Tom Lehrer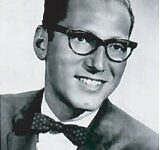 Real Name: Tom Lehrer
A.k.a:
Submitted by: Bob Sacamano
Posted Date: 2004-10-14
Last Modified: 2020-01-13
Tom Lehrer is perhaps one of the most unique pioneers of the "cult following" phenomenon: By day a mild-mannered Harvard University professor of mathematics, by night a singer-songwriter of scathing comedic parody as yet unmatched in cleverness and musicality.
See references below for more lengthy accounts of Tom's career, but in a nutshell, he was teaching math at Harvard in the early 50's and composing satirical parodies on the piano.
These began to get a following so he eventually spent $15 on studio time and recorded Songs by Tom Lehrer and had 300 copies pressed at his own expense.
The first run sold out like hotcakes and Tom embarked on a tour. A cult phenomenon was born.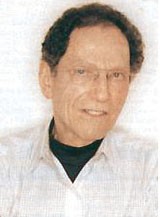 What happened to:
In 1959, after serving his time in the US Army, he grew tired of touring and recorded An Evening (Wasted) With Tom Lehrer and returned to Harvard.
He later became the in-house composer for the NBC news satire That Was the Week That Was in the early 60's and in the 70's he wrote a number of songs for the children's favorite TV series The Electric Company.
Rhino Records released The Remains of Tom Lehrer in 2000.
He continued teaching mathematics and a course in "music appreciation for non-musicians" at University of California at Santa Cruz until 2001.
At age 75 (in 2004) he lives in a beach house in Santa Cruz and still hangs around the university campus.
As an Amazon Associate I earn from qualifying purchases.
Subscribe for latest updates
Tom Lehrer