Tomas Brolin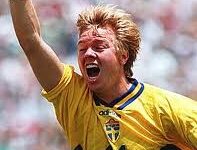 Real Name: Tomas Brolin
A.k.a:
Submitted by: Bob Sacamano
Posted Date: 2002-09-19
Last Modified: 2019-12-18
Brolin was once one the best footballers (or soccer players for those Americans out there!) in the world, especially during the 1994 world cup in the USA. As one of Swedens greatest ever players he was also in the dream team in the controversial Nike adverts where Eric Cantona kicked the ball through a demons chest. At the peak of his carrer Brolin represented Parma in the Italian Serie A.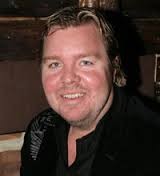 What happened to:
Newspaper reports claim that Brolin put on a serious amount of weight after a stint at lowly Crystal Palace and ended up as a hoover salesman in his native Sweden. This is apparently wrong, as of March 20/03 I have suddenly received a flurry of email telling me that he runs a niteclub called "Undici" in Stockholm. Thanks to all who wrote.
| # | Preview | Product | Price | |
| --- | --- | --- | --- | --- |
| 1 | | Paulas Choice--SKIN PERFECTING 2% BHA Liquid Salicylic Acid Exfoliant--Facial Exfoliant for... | $34.00 | Buy on Amazon |
| 2 | | BAIMEI Jade Roller & Gua Sha, Face Roller, Facial Beauty Roller Skin Care Tools, Rose Quartz... | $13.99 | Buy on Amazon |
As an Amazon Associate I earn from qualifying purchases.
Subscribe for latest updates
Tomas Brolin