Tony Rosato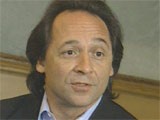 Real Name: Tony Rosato
A.k.a:
Submitted by: Bob Sacamano
Posted Date: 2007-11-16
Last Modified: 2020-01-14
A Canadian born actor, Tony was studying chiropractic at the University of Toronto when he began to perform improv comedy at Second City. In the fall of 1980 he joined the cast of SCTV. His best known SCTV character was Marcello Sebastiano, a drunk TV chef. He was part of the Saturday Night Live cast in 1981 and 1982. His contract was not renewed and he reportedly was glad as he said the show contributed to his drug addiction He was then Arthur 'Whitey' Morelli from 1985 – 1989 on the Canadian TV show Night Heat.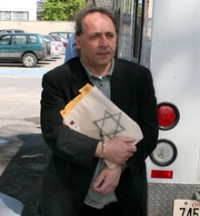 What happened to:
Kingston Psychiatric Hospital! Arrested and charged on May 5, 2005 with criminal harassment of his wife Leah. He claimed that his wife and daughter were abducted and replaced by imposters. From the Toronto Star article: "Thomson also cited Leah Rosato's testimony that her husband destroyed their daughter's doll collection and surrounded the baby with crystals, causing Leah to worry the baby would choke on the crystals. " He was diagnosed with Capgras Delusion, a delusional misidentification syndrome. Was found guilty on November 4 of criminally harassing his wife, but Justice Gordon Thomson, presiding over the judge-alone trial in superior court, gave him a conditional discharge. That means Rosato will have no criminal record but will be held at the Kingston Psychiatric Hospital for a period of up to 3 years.
| # | Preview | Product | Price | |
| --- | --- | --- | --- | --- |
| 1 | | Paulas Choice--SKIN PERFECTING 2% BHA Liquid Salicylic Acid Exfoliant--Facial Exfoliant for... | $34.00 | Buy on Amazon |
| 2 | | Honest Beauty Hydrogel Cream with Hyaluronic Acid, Jojoba, + Squalane | Oil Free, Lightweight,... | $19.99 | Buy on Amazon |
As an Amazon Associate I earn from qualifying purchases.
Subscribe for latest updates
Tony Rosato