Vladimir Kulich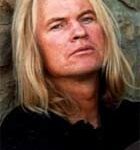 Real Name: Vladimir Kulich
A.k.a:
Submitted by: Bob Sacamano
Posted Date: 2005-08-07
Last Modified: 2020-01-13
Played the enignmatic Viking chieftain and hero, Buliwyf [Beowolf], in The 13th Warrior which also featured Antonio Banderas. After The 13th Warrior, he appeared in some B movies and as a "big bad" called, The Beast in the now defunct Joss Whedon tv series, Angel.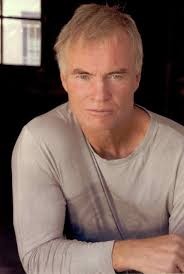 What happened to:
Based on his performance in The 13th Warrior, along with his height, commanding presence, and appearance, this handsome blond actor has often been mentioned as a possibility for the movie Thorbut now he is probably too old to be cast in that role if a Thor movie ever gets made. The Czech-born, Canada-bred actor, lives in the Los Angeles area and is still seeking new acting opportunites, but was recently spotted skating in a celebrity hockey match called Freeze the Disease, to raise funds for cystic fibrosis. His fellow-actors also playing in this hockey match were Jason Priestly, Michael Vartan, and Vincent Spano.
References:
| # | Preview | Product | Price | |
| --- | --- | --- | --- | --- |
| 1 | | Paulas Choice--SKIN PERFECTING 2% BHA Liquid Salicylic Acid Exfoliant--Facial Exfoliant for... | $34.00 | Buy on Amazon |
| 2 | | SOL DE JANEIRO Brazilian Bum Bum Cream 240ml | $48.00 | Buy on Amazon |
As an Amazon Associate I earn from qualifying purchases.
Subscribe for latest updates
Vladimir Kulich