Wednesday Addams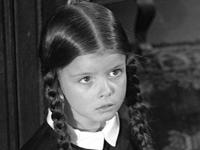 Real Name: Lisa Loring
A.k.a: Wednesday Addams
Submitted by: Daniela
Posted Date: 2013-08-12
Last Modified: 2020-01-11
The terrifying but adorable Wednesday Addams, played by Lisa Loring in the, 'The Addams Family' is a role that will be remembered for many years to come.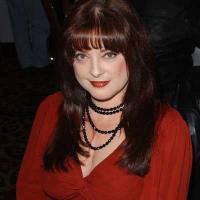 What happened to: Wednesday Addams
Unfortunately after the end of the series Loring's life became much darker than Wednesday's. At sixteen Loring was a divorced single mother whose own mother had recently passed away due to alcoholism. She married again in 1981, that marriage produced a second daughter. After her second marriage Loring became involved in the porn industry where she began to experiment with drugs and alcohol. She also meet her third husband Paul Siederman (a porn star). The couple divorced in 1992 meanwhile Loring's drug and alcoholism was becoming increasingly troubling. She went to rehab and was able to recover from her addictions in the same year. She now enjoys touring at conventions for 'The Addams Family' and works in public relations at a hotel.
References:
| # | Preview | Product | Price | |
| --- | --- | --- | --- | --- |
| 1 | | Original Stationery Ice Cream Slime Kit for Girls, Amazing Ice Cream Slime Kit to Make Butter Slime,... | $29.99 | Buy on Amazon |
| 2 | | WATERFLY Crossbody Sling Backpack Sling Bag Travel Hiking Chest Bag Daypack (Black) | $23.99 | Buy on Amazon |
As an Amazon Associate I earn from qualifying purchases.
Subscribe for latest updates
Wednesday Addams