Will Geer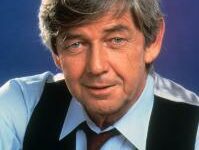 Real Name: Will Geer
A.k.a:
Submitted by: Daniela
Posted Date: 2013-08-08
Last Modified: 2020-01-14
Geer had an interesting life one of the reasons why is that he played Grandpa Zebulon Tyler Walton in the 1970s TV series The Waltons. Geer was reminded of his own grandfather who loved plants and often spoke to them in Latin.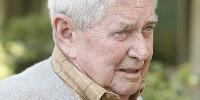 What happened to:
Geer considered himself a radical and rightly so he was blacklisted for refusing to testify before the House Committee on Un-American Affairs. He had a love affair with gay rights activist Harry Hay. Geer played hundreds of roles throughout his life but the one most like his own character was Grandpa Walton. His real life daughter when asked what she remembers most about him responded with,"I think of love. He always made everyone feel at home and relaxed. He especially loved children. He was my favourite person in the whole world." Will Geer died on April 22, 1978. At his bedside with family members singing "This land is your land" and reciting his favorite poems from Robert Frost".
References:
| # | Preview | Product | Price | |
| --- | --- | --- | --- | --- |
| 1 | | Logitech G920 Driving Force Racing Wheel + G Driving Force Shifter Bundle | $329.94 | Buy on Amazon |
| 2 | | Elgato Stream Deck Classic - Live production controller with 15 customizable LCD keys and adjustable... | $119.99 | Buy on Amazon |
As an Amazon Associate I earn from qualifying purchases.
Subscribe for latest updates
Will Geer